The curves of new cafe in Haryana's Panchkula are embodiment of 'Organic'
Designed by Chandigarh-based Loop Design Studio, an intriguing space manifests the concepts of fresh and organic through natural forms, curved ceiling and fantastic play of materials.
The 600 square-foot cafe is the subsidiary of MyFresh grocery store designed in the lines of brand's commitment to clean and organic eating.
The ceiling is an eye-catcher: it is highly undulating, immediately arresting the sight with its wavy form. The structure mirrors the serpentine layout of the cafe, which is a mix of curvy banquet-style seating, and semi-cantilevered tables that seemingly jutting out from the wall.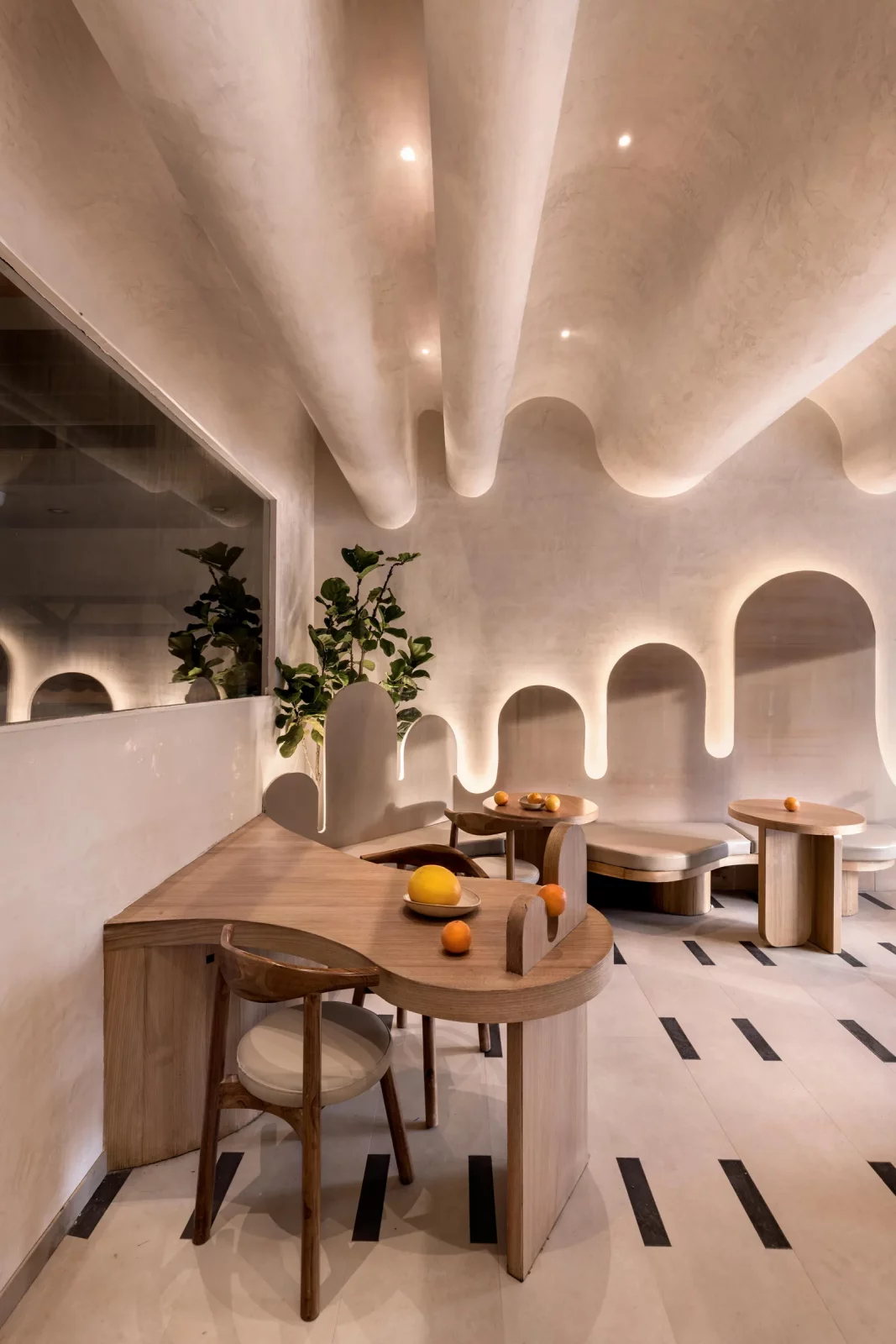 The continuity of the curves across the interior layout creates an illusion making it appear far larger than its humble 600 square-foot. As per designer, "It is better than to use curves in the purest and rawest form to capture the sense of the word 'organic' as they wanted it to be whimsical so as to add a recall element.
Lighting adds up the beauty of the curves, conjuring up an ambience that is both compelling and soothing to the senses. Floor lamps spread tawny and soft glow, while ceiling lights allowed the undulations in the form to shine without over-ornamenting the form.
Cafes and Restaurants provide an interesting way to promote clean eating with an eye for our collective responsibility to climate. Apart from sustainable materials used in design, the vegetables are also procured from their organic farm.
Images by Purnesh Dev Nikhanj