Ahead of Moon landing, Tamil Nadu artist designs gold miniature of Chandrayaan-3 as a tribute to ISRO
Amidst all the palpitations around the moon landing of  the Chandrayaan-3, Mariappan, a miniature artist from Coimbatore has gleaned the attention of people by designing a 1.5-inch-tall model of the spacecraft just 48 hr ahead of its moon landing.
What makes this creation even more remarkable is Mariappan's  extraordinary craftsmanship as it is crafted using just four grams of gold.
It took him 48 hours to accomplish the stunning  miniature masterpiece. The intricate details and precision displayed in the golden model have garnered immense admiration and praise from viewers online.
The spacecraft was developed by the Indian Space Research Organisation (ISRO). If successful, this mission will be a significant milestone for India in its exploration of the moon.
This artistic tribute serves as a mark of respect and gratitude towards all the scientists involved in the Chandrayaan-3 project.
According to Mariappan, he used to create significant models to commemorate important events. Chandrayaan-3 landing is a proud moment for every India.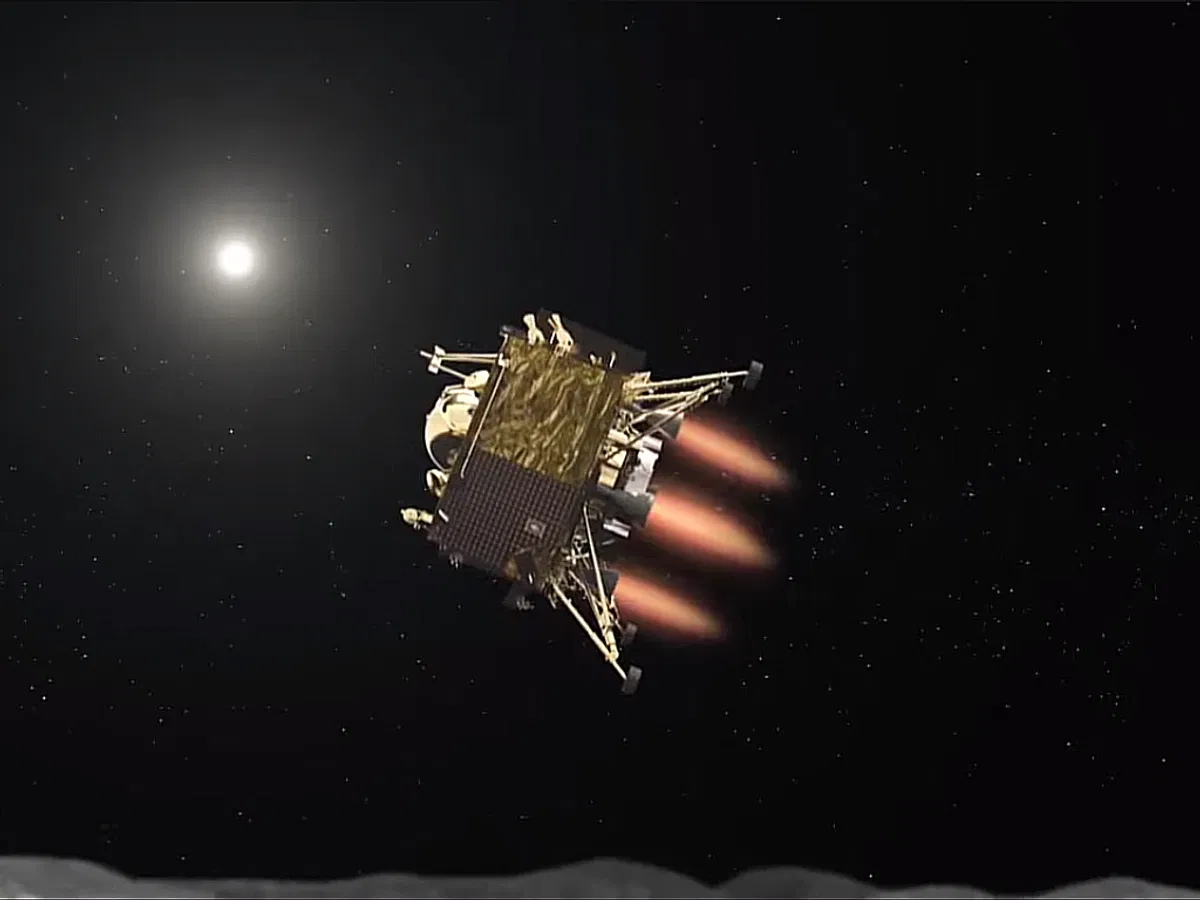 "I created the miniature model as a way of thanking all the Scientists who were part of the Chandrayaan-3 mission. I have used 4gm of gold and it took me 48hr to create the model", stated Mariyappan.
As the nation waits, Chandrayaan-3's moon landing with bated breaths, they also celebrate the exceptional feat of artists like Mariappan.