'Picturing Place: Painted And Printed Maps' – Exhibition of rare maps enliven Parchments from past in Udaipur
The ongoing  exhibition  of rare maps( on till Dec 2023) in City Palace Museum Udaipur is supported by a grant by The Getty Foundation's The Paper Project, it aims to offer a deeper understanding of Mewar's fascinating architectural and cultural history.
The endevours of conservators Anuja Mukherjee and Bhasha Shah vivified what had hitherto been another crumbling piece of paper. It took enervating hours to to piece the 19th century map of undivided India together, framed and displayed at the exhibition Picturing Place: Painted And Printed.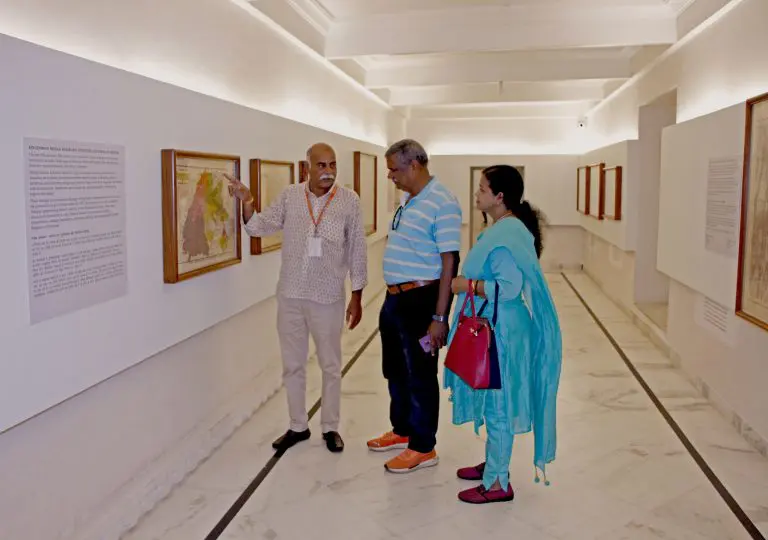 Special adhesives, Japanese archival paper and moisture-control techniques were applied to treat the parchments before they were flattened out, cleaned and fumigated to remove dust particles. Since the exhibition will travel to other cities too, this was critical.
The 52 artefacts were awarded by The Getty Foundation in 2021 to the City Palace Museum, Maharana of Mewar Charitable Foundation (MMCF), in Udaipur, Rajasthan. The initiative aims to fund print and drawing projects and make collections more accessible to 21st century audiences. MMCF trustee Lakshyaraj Singh Mewar says the grant has allowed the museum to showcase their commitment to building and sharing their rich legacy of art and culture.
Drafted by Orientalists in colonial time, the imagery of earlier maps dating from the 1930s to a map from the mid-1970s show the scope of tourism in Udaipur. Even the names of English cartographers on some of the maps tell the story of how the British were engaging with the royalty to introduce administrative changes.
Exhibition curator Shailka Mishra, who had been poring over the artefacts, including tools for measuring maps, for over a year, was struck by the draughtsmanship, with several of the maps displaying the complex "hachure" line technique to show the land's terrain in greater detail and depth.
"Many of the 19th century maps on display show the finesse and sheer artistic spirit of the cartographers, as seen in the shading and hand colouring techniques," says Mishra.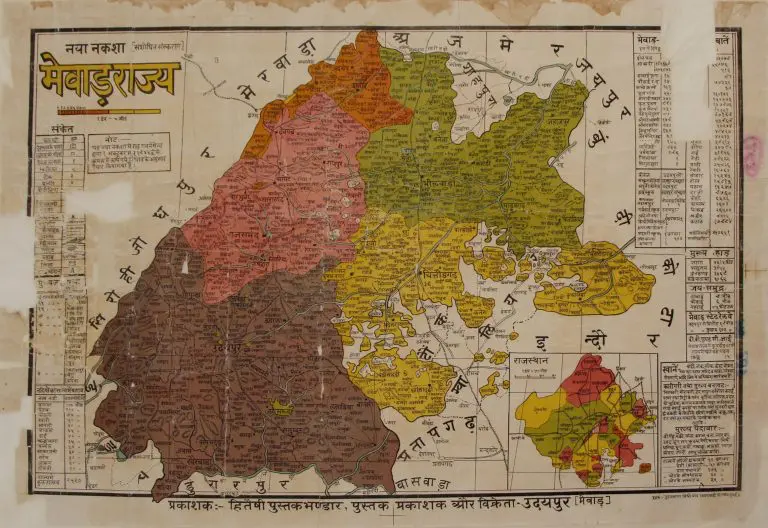 As per Mayank Gupta, CEO of the foundation,  With the museum getting more than a million visitors every year, they have set up interactive kiosks and tours for the exhibition, for people to understand Mewar's historical importance through maps.
Besides cartographic knowledge, they are the instruments to understand the political, architectural and cultural  temperaments of the cartographers, designers and court artists of the colonial era.