Ministry of Tourism joins hand with Airbnb to put these Indian Heritage Stays under Global Limelight
Highlighted in the joint campaign of Airbnb in the Ministry of Tourism called the – Soul of India, those enchanting views, and the way the architecture frames them, are the real amenity of a range of heritage accommodations that tell timeless stories of local crafts.
As per Amanpreet Bajaj, General Manager, Airbnb India, this alliance is all about celebrating the country's heritage properties and offering travellers a chance to get up close and personal with India's diverse culture and built heritage.
By virtue of this initiative Airbnb will help Hosts from less-explored destinations by promoting unique homestays and providing them with training and the know-how to deliver unparalleled stay experiences to their guests.
For patrons who admire a historical sojourn, here are some of the heritage stays across India that offer a delightful retreat: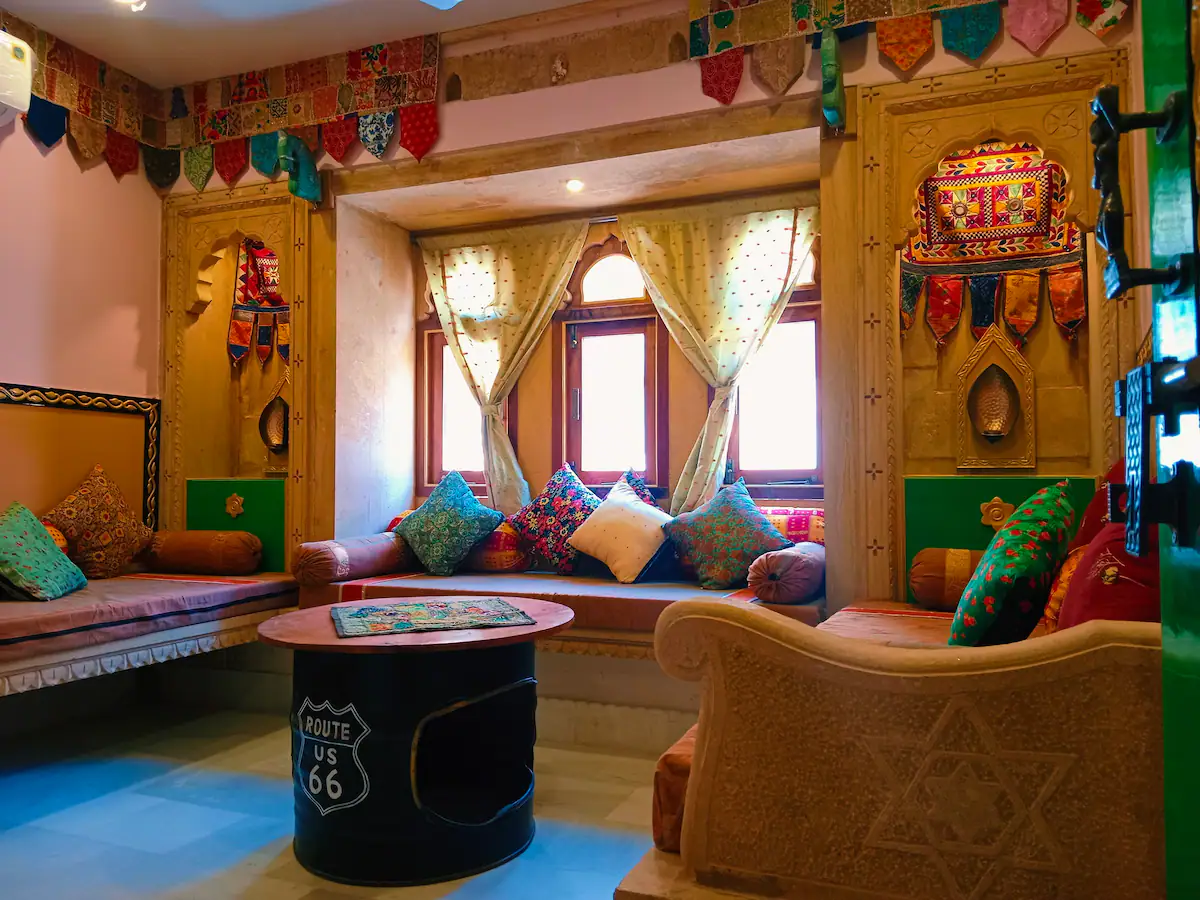 500-Year-Old Haveli, Jaisalmer
Haveli with a private terrace overlooking the city thoroughly blends history and comfort, the heritage haveli is close to Jaisalmer Fort and the main bazaar. Hosted by Pratimesh, the castle features three exquisite medieval bedrooms ornately decorated in vivid shades of yellow, lime and green—with one on each floor—and presenting modern amenities.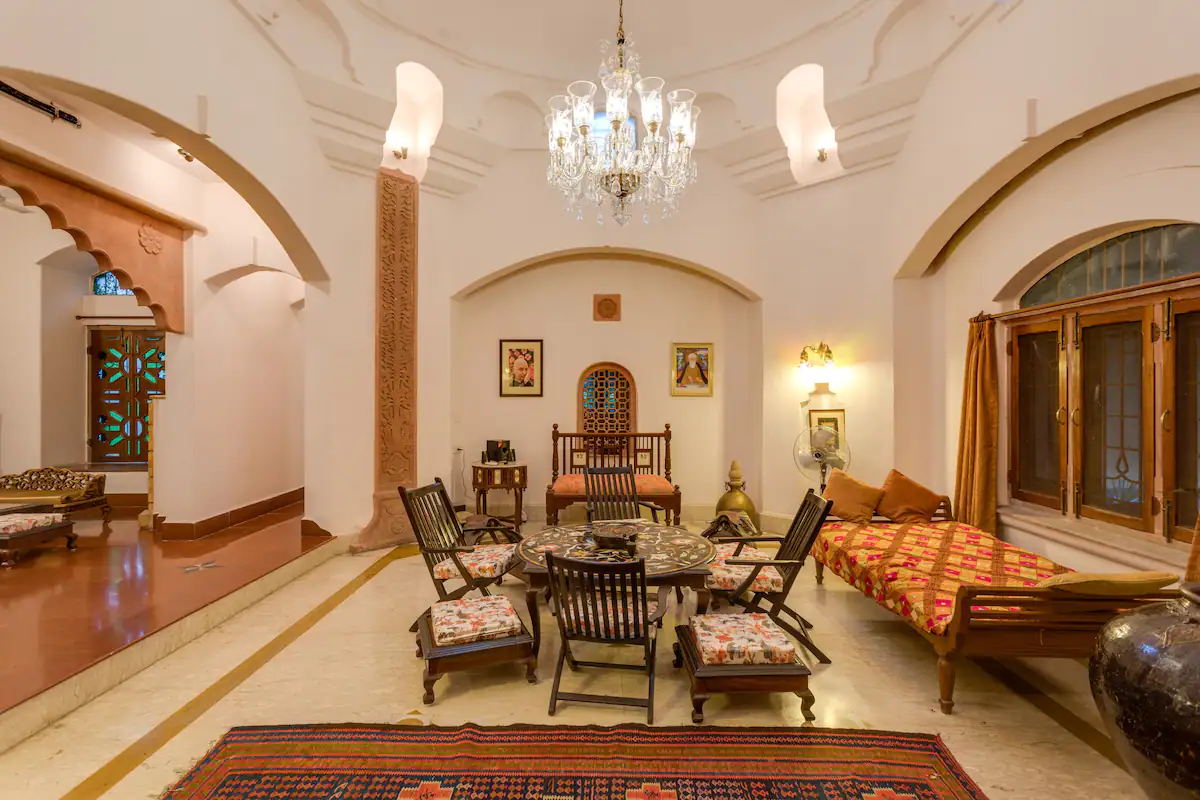 8BHK Colonial Styled Home, Goa
Casa Abilio de Souza, a 160-year-old Portuguese ancestral home, where history and elegance take over. The heritage house was restored over the course of five years while paying close attention to detail. It was once owned by the Ferreira family, and the wooden flooring, high ceilings, and vintage artefacts are still intact. This colonial-style home seamlessly blends luxury with heritage, while boasting a striking multi-level architectural design and carefully curated antiques.
150-year-old Heritage Home, Ahmedabad
A 150-year-old artistically restored Gujarati heritage home. Add to it a thrill of drama, colours and homeliness. The haveli was built by a business family of old Ahmedabad, and now this room has become a portal to the past that preserves the essence of old Gujarat's heritage. You can immerse yourself in the bygone era's ambience just by opening the windows to the central court.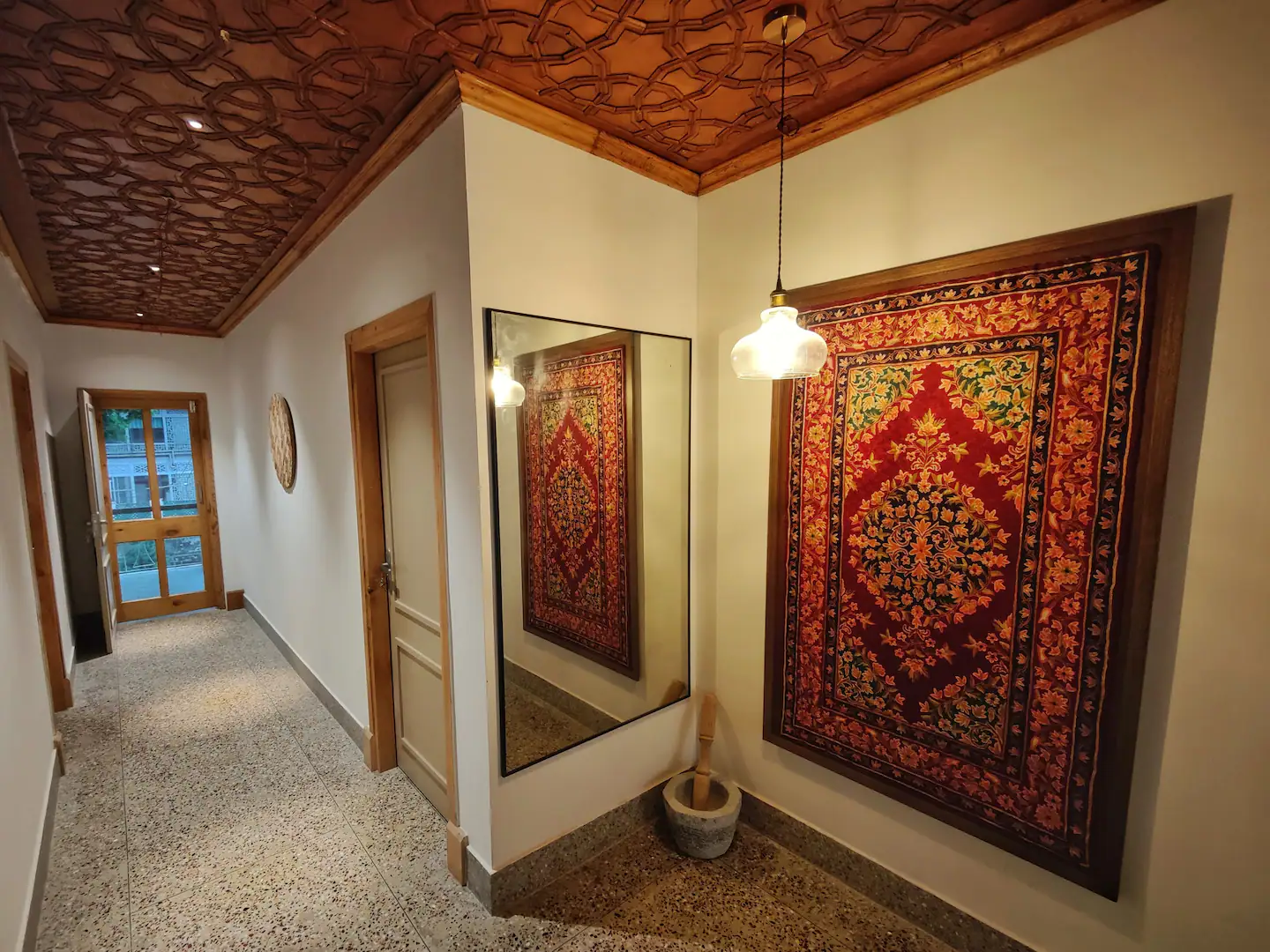 The Khanda Kothi, A Heritage House in Srinagar
With the stunning view of the Zabarwan mountains this 50-year-old heritage house is at an idyllic location. Nearly 20 minutes from the airport and 15 minutes from Dal Lake, it is any traveller's dream location. The Neo Kashmiri heritage home features fully equipped rooms and a kitchen with modern amenities of all sorts. The traditional Kashmiri wooden ceilings, home-made breakfast, and 24*7 staff make your temporary house feel like home.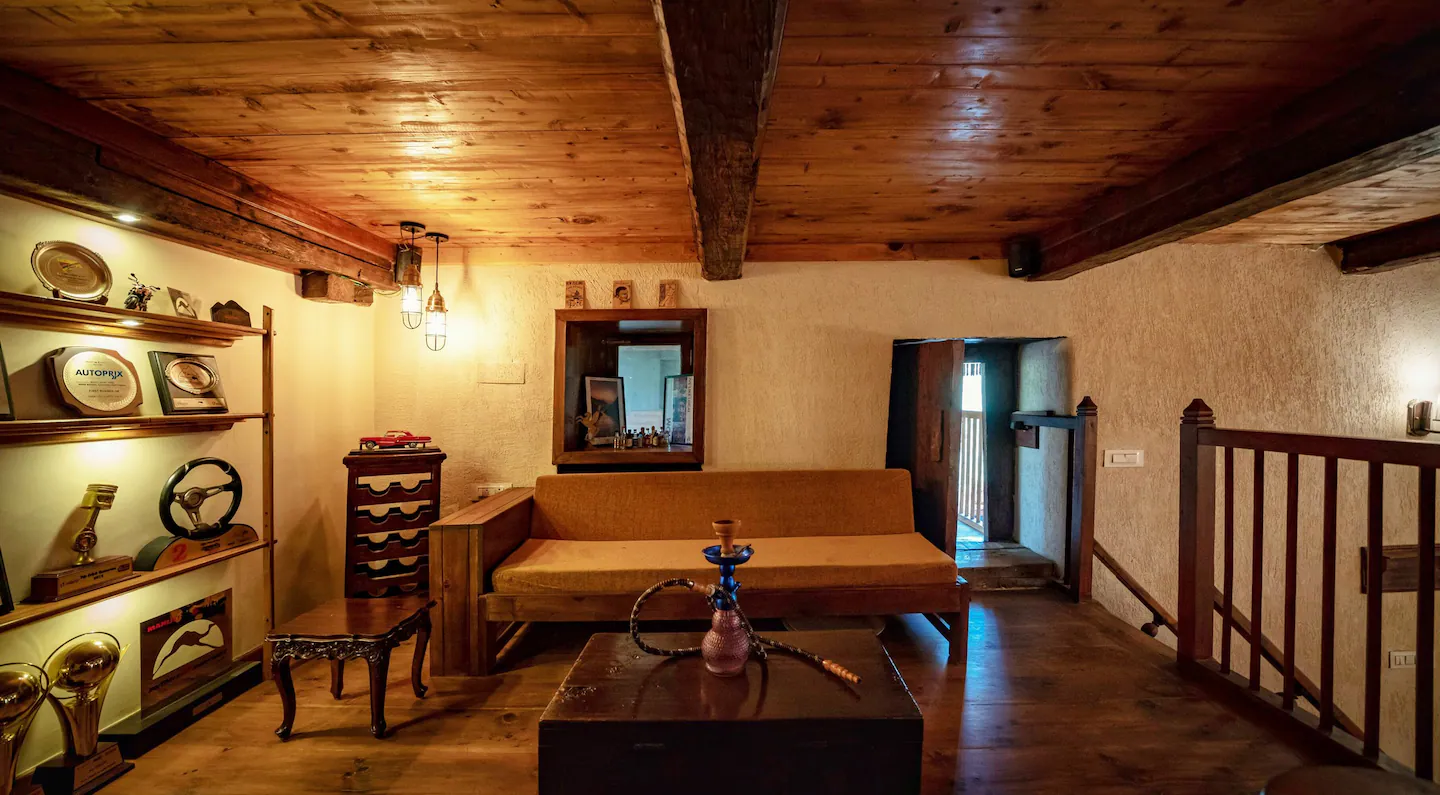 The Apple Farm Stay, Shimla
A 100-year-old Kath Kuni architectural homestay awaits you nearly 60 kilometres away from Shimla, in Kothkai. This heritage home on Airbnb takes you straight into nature's lap with the surrounding apple orchards. For lovers of ancient architecture, the traditional Kath Kuni architecture of the house is a delight.
200-year-old restored house, Puducherry
Located Within the French precinct of Puducherry, just 150 metres away from the sea,the house offers a well-lit, compact, and cosy workspace along with a loft bed on the first floor. There is also breakfast in the house, and other amenities such as a massage room, library, and a tea or coffee station. Vintage aesthetics and traditional architecture make the accommodation irresistible.